Decision-Making Risk Management in Indian Industries
Keywords:
enterprise risk management, public and private sector, comparison
Abstract
Indian corporations' risk management practises are examined in this study. Enterprise-wide risk management (ERM) implementation can be broken down into three broad categories: enabling factors in the organisation, ERM practises, and ERM effects. In literature, each of the elements has been discussed in detail; however, it is desirable to link the elements in a more complete manner. More than a dozen ERM practises and enabling factors were surveyed from a sample of 106 senior executives in this study. Three main components can be used to explain ERM practises: the Risk Management Structure, the Risk Records, and the Risk Activities. Statistical tests reveal that public and private sector practises differ. Executives in the service sector had a clear advantage over their counterparts in the non-service sector when it came to risk management practises. It is hypothesised that each component has a number of enablers, such as management information systems (MIS) and enterprise resource planning (ERP). Enabling factors for ERM implementation should be bolstered, and practises from the service sector and public or private sector enterprises should be adopted to ensure success, according to a new study.
Downloads
Download data is not yet available.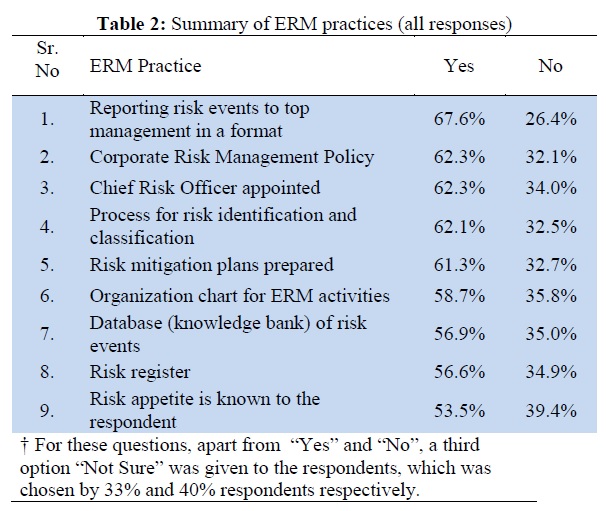 Downloads
How to Cite
Dushyant Gupta. (2022). Decision-Making Risk Management in Indian Industries. Management Journal for Advanced Research, 2(2), 22–27. https://doi.org/10.54741/mjar.2.2.5
License
Copyright (c) 2022 Dushyant Gupta
This work is licensed under a Creative Commons Attribution 4.0 International License.